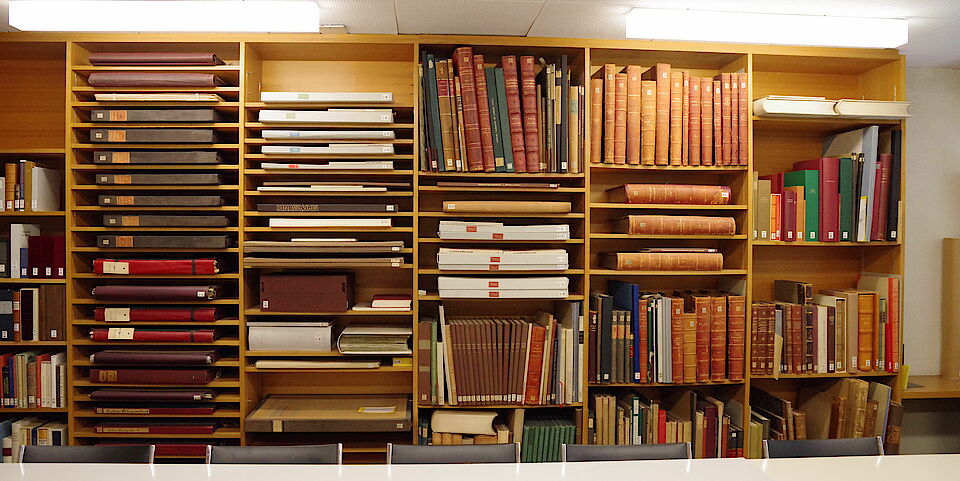 We are happy to host guest events in our rooms with our historical holdings.
Two rooms are available:
The PAL Room, a group study room above the Special Reading Room, designed for a maximum of 12 people. (The room is named after the PAL call number of items placed there, used for the facsimile collection of the University Library.)

The lecture room of the University Library which is often occupied and must be reserved (by us). Please contact us as early as possible.
Contact
If you would like to hold a guest event or conduct a guided tour with us, please contact us in good time: hss-ub@clutterunibas.ch
Required information:
Date and time

Senior lecturers

Home institute

Theme of the event

Anticipated number of participants

Required holdings (with call numbers)