Campus Licence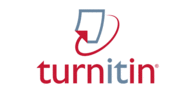 The University of Basel has a campus licence for the plagiarism detection software Turnitin. This software enables all student assignments to be checked for matches with other texts (originality check). To achieve this, Turnitin uses millions of articles, websites and papers uploaded by students (only when approved by the institution) worldwide. The system compares sequences of words (including synonyms and optionally machine translations of non english texts). Since April 2023, texts generated with AI (e.g. ChatGPT) are also recognized and marked. Content evaluation must be done by teaching staff or authorized specialists. Departments, lecturers and researchers at the University of Basel may request that an account be created via plagiarismus-ub@unibas.ch.
Members of the University of Basel, in particular students whose work is not checked as part of a course, have the option of doing this themselves in a specially created ADAM course "Plagiarism Check Self Check-in".
Lecturers have the option of having student work checked in ADAM as part of a course. To do this, the object "Plagiarism check" must be added to the course. Instructions for lecturers and students can be found here .
Scientists and researchers of the University of Basel can set up a personal account via plagiarismus-ub@clutterunibas.ch.
Information to the integration of the object "Plagiatsprüfung" in an ADAM-course:
The "Plagiatsprüfung" widget is displayed in all ADAM courses created from fall semester 2022. In existing workspaces, it can be activated by sending a request to support-its@unibas.ch.
The ADAM widget "Plagiatsprüfung" creates accounts in Turnitin using the email address stored in ADAM. Turnitin accounts with email addresses other than @unibas.ch or @stud.unibas.ch will be deactivated.
Lecturers (i.e. course managers) cannot upload papers themselves directly, but can do so indirectly by inviting themselves as a reader in the course using a different email address.
Students must be registered as a course reader. They will see only the assessment results for their own work. Course contributors cannot upload papers and see the assessment results for all course participants.

Information to the usage of "Plagiatsprüfung Self Check-in:
Multiple versions of the same document or different documents can be uploaded. Subsequent submission is done via the task dashboard under "Resubmit work" (up arrow icon). After the third time, you must wait 24 hours each time. Download the similarity report each time before uploading the next file.
The University Library provides guidance for members of the university on how to prevent plagiarism, i.a. in their courses and training sessions. In addition, courses for lecturers for the handling of Turnitin are offered periodically within the framework of the university's continuing education programme for staff:
Uploading of third-party texts requires the permission of all authors.
Checked papers are stored on servers in the USA and comply with GDPR . Detailed declarations on data privacy, data security, and copyright protection by Turnitin.
Papers uploaded at the University of Basel are located in a special area called "institution paper repository" and are only used within the University of Basel for plagiarism checks, i.e. not by other institutions. In addition, "no repository" can be selected from the advanced options, which ensures that the uploaded papers will not be used as a source for future comparisons.